What is the Hohenheim Circle?
Once or twice a year, the Club of Hohenheim organizes the Hohenheimer Kreis
This is a series of lectures with high-ranking representatives from national and international politics, at which current topics are discussed. The events are free of charge and take place on the premises of the University of Hohenheim or the University of Stuttgart.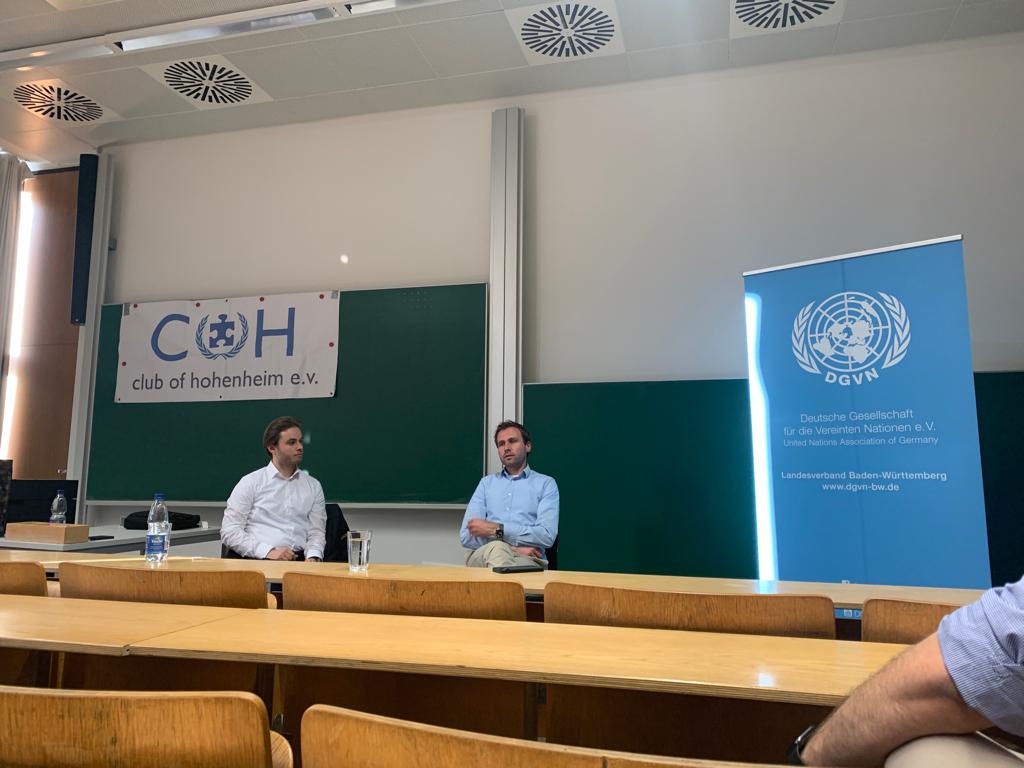 In cooperation with the DGVN, the Club of Hohenheim organized a panel discussion with Kai Müller-Berner on 07.06.2023. The event "How to become ...